As 2010 draws to a close, I thought I would feature my personal Top Ten Dressed Women of 2010!! I absolutely adore fashion, and reading fashion magazines is past the obsession point! I took a lot back of what happened this year, and who's clothes i lusted after.
I have chosen my top ten :) I hope you enjoy them!!
Thank you for reading, commenting, and following!!
Happy New Year!!
xoxo
Hillary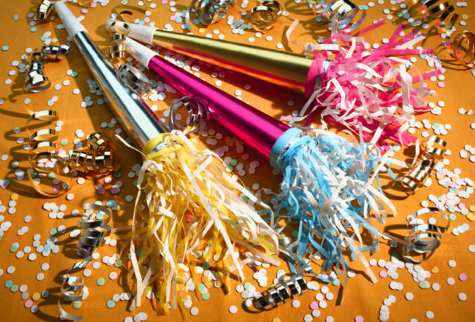 Blake Lively, Star of Gossip Girl, who also had a part in the hit movie "The Town" is on the top of everyones fashion lists this year. Everywhere she went she rocked whatever she chose to wear. She is my Number 1 of 2010!
Emma Watson stunned the world when she cut her hair into a short pixie cut. Emma is well-known from her part in Harry Potter. She suprised me often with her fashion choices on the red-carpet. I didn't think she was capable of becoming a fashionista. But she certainly has :) Emma Watson is my number 2 of 2010.
Camilla Belle is one of my personal style icons. I love basically EVERYTHING that she wears! Besides the fact she is gorgeous, she is a very talented actress. She is my number 3 of 2010!
Lea Michele, from Glee, has made her debut as not only a singer/actress but a fashion queen as well. She always looks glamorous! Lea Michele is my number 4 of 2010 :)
Sandra Bullock is a very talented actress, and really knows how to pick a wonderful outfit or dress to wear to an event...She always looks classic and chic. She never tries to dress like a teenager, and she looks absolutley stunning for her age :) Sandra is my number 5 of 2010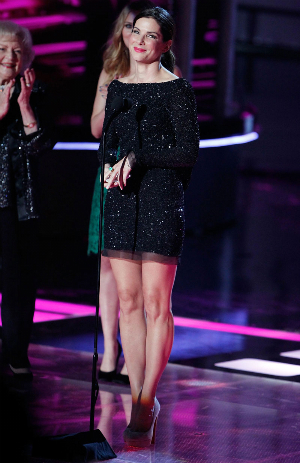 Rachel Bilson, is amazing! She played Summer in the hit TV series The OC. I still enjoy the reruns, and she is still my favorite character :) She is always dressed wonderfully so of course she had to be on my list of top dressers!! She is number 6 of 2010!
Leighton Meester is a beautiful actress. She plays Blair in Gossip Girl and she is going to be in a many films due out in 2011! Very exciting! She is the face of Vera Wang's new fragrance, and an ambassador for Herbal Essences. I love her fashion :) She is my number 7 of 2010!
Gwen Stefani, hardcore rocker-chic signer, and fashion designer...what's not to love? She rocks my socks off with her wild fashion choices!! She is my number 8 of 2010!
Mary-Kate and Ashley Olsen, those twin sisters I grew up loving! They are always in my mind when it comes to fashion. Designers themselves, they are a purely amazing sense of looking for just the right pieces and outfits. They are my number 9 of 2010!!
Gwyneth Paltrow, gorgeous in her own way, this actress shines at every event she goes to! She is my number 10 of 2010.
And that is that my lovelies!!! I hope you enjoyed this post :) I know there are a lot of other wonderful fashionable people out there but these ladies caught my eye this year!! Tell me what you think xoxo