Hello my lovelies! I am trying to do three posts today since I will be away all weekend!! Personally I adore bangs on certain ladies, I have some myself!! Some girls just look so classic and chic with bangs :) I have found some of my favorite bangs on actresses ect., to share with all of you!
What do you guys think of bangs? Do you have bangs?
If you like my blog be sure to follow & thank you for the lovely comments!!!
Much love,
xoox
The beautiful Liv Tyler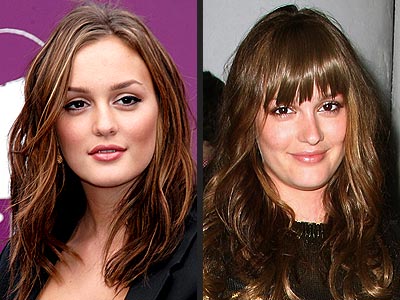 Leighton Meester
Rachel Bilson
Reese Witherspoon
Keira Knightley
Camilla Belle ( My favorite..)
Blogger "Betty" with bangs
xoxo