Lately i have been making wonderful purchases of items i have been wishing for!! Seen in magazines, fashion blogs and people walking around the town. I have found a few wonderful websites that have similar fashions to those you see on Fashion Icons such as Marykate and Ashley Olsen, Liv Tyler, Margaherita Missoni, Leighton Meester, Chiara Ferragni, Camilla Belle, Natalie Portman and so many others!!
I hope you all enjoy my new purchases :)
Thank you for your wonderful comments & for following me!!
xoxo Much Love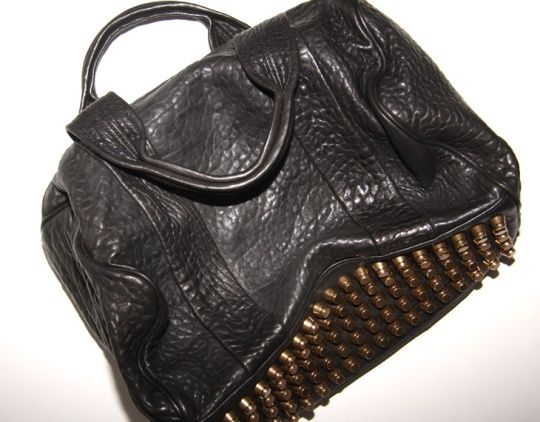 ALEXANDER WANG COCO DUFFEL BAG - I am in LOVE with it :) It is so big and so wonderful!!
Forever 21 Symbol DB Jacket, a gift from my wonderful man. Found
Here
. They are sure selling out fast for only 48 dollars!! I cannot wait to pair this coat with my hat and scarf set i purchased last year at H&M. Below is a photo of Chiara Ferragni wearing the same coat in blue with the same hat and scarf set I purchased last year!!!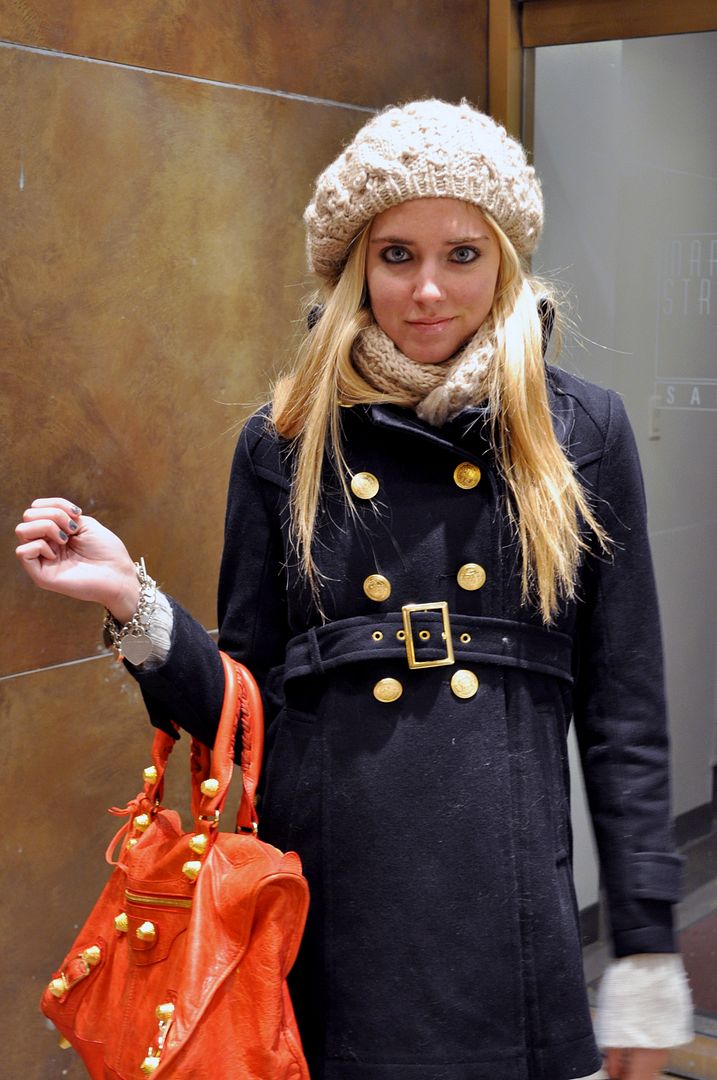 Chiara Ferragni of The Blonde Salad!!
Aldo Dimare Peep-toe shoes. I have received many complients from these shoes i absolutely adore them. You can purchase them online
Here
. When i bought them they were even cheaper then the current price so be sure to buy yours soon if you like them!! :) I saw a style of shoe like this on Gossip Girl's Blake Lively.
Louis Vuitton Papillon 30 available
Here
. I heart Louis Vuitton. I also have a Speedy 30!! :)
Megan Fox's American Apparel Gloria Bodysuit in black, available
Here
.
Spring Bramer shoes in black and white and cognac. Available
Here
. I love these shoes, so comfortable and gorgeous :)
Foley and Corinna Jetsetter tote in red and white, as seen on Blair Waldorf on Gossip Girl.
Aviator Jacket. I purchased mine from a Thrift Store, but it looks quite similar to this coat, you can find it
Here
.
A cheetah print jacket, which i believe i received last year from my Nanny but i have never worn it!! You can find a similar style
Here
!!
I hope you all enjoyed my recent purchases :)
Thank you for reading :)
xoxo