Being so close to Christmas and all, I thought I would give you all my insight to the best perfumes! For my 21st birthday my lovely boyfriend got my Vera Wang Princess perfume which i absolutely ADORE!!!
These are my top five favorite perfumes. What perfume do you wear?
Much Love
xoxo
My personal favorite :) It's beautiful warm smell
includes notes of water lily, lady apple,
mandarin meringue, golden apricot skin, ripe pink guava, Tahitian flower, wild tuberose, dark chocolate, pink frosting accord, precious amber, forbidden woods, royal musk captive, and chiffon vanilla. It is exactly what a princess should smell like :) Maybe that's why my man calls me princess? hehe.
I love the smell of this. I think I might treat myself to it after Christmas. Vogue.co.uk describes
Miss Dior Chérie L'Eau
as "a sparkling and distinctive floral scent blended with notes of tangy yet spicy bitter orange, Gardenia and white musks that aims to sum up the certain 'je ne sais quoi' of the ultimate French girl. Love it!!!
It has top notes of bergamot and orange; a heart of jasmine and "morning rose petals"; and a base of patchouli, vetiver, vanilla, and white musk. More of a perfume, perfume. People will know you are wearing something...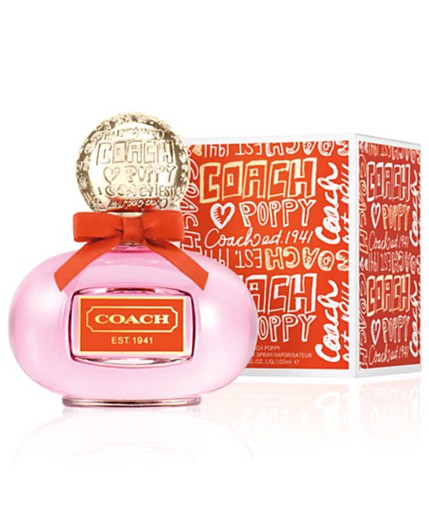 Sweetly scented jasmine and gardenia mingle with fresh cucumber and candied rose petals in a pretty, lighthearted fragrance. Coach Poppy is such a nice smell...another perfume on my wishlist :)
This warm bouquet conveys the free spirit of today's sexy, modern girl - she is playful, down to earth, and flirtatious. This scent opens with pink peppercorn, pear, and ruby red grapefruit. Blooming midnotes of rose, fuschia peony, and geranium make a feminine statement. Layers of vanilla, warm tonka bean, and creamy musk equals pure delight :)
Let me know your thoughts :) Thank you for reading!! xoxo