Oh it's Friday! The best day of the work week. This weekend I am going to my friend Natalie's Baby Shower & it is also my brothers birthday on the 14th(Happy Birthday Dalton!), and then Saturday afternoon I am going to see my man! Friday is the start to two days of awesomeness. Not to mention I am going to a concert tonight, that should be a barrel of laughs as well!
Things that have been popping into my head lately and make me one happy girl I have listed below, with corresponding photos of course!
Summer is almost here, time for bikinis, campfires, and of course THE BEACH!
I hope you all have a fantastic weekend whereever you are!
xoxo
-H
Frye Engineer 12r boots. I need them, I want them, I have got to have them.
I can just imagine myself wearing these with a really feminine dress...I can't wait to get them!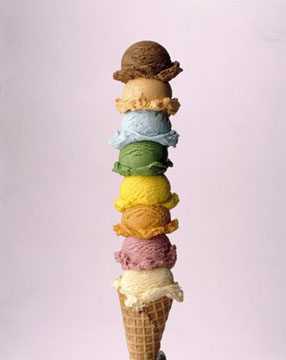 ICE CREAM!!
It doesn't matter which kind, I want it all. And I want it all the time! The heat is on it's way, so when Summer is here there will be no stopping me! I will be eating the wonderful, cold deliciousness all the time!
BAKING
I can't stop thinking of the wonderful cakes, cupcakes, and other find desserts I can make once I order these cookbooks! They are supposed to be the best bakery cookbooks around. I am drooling already!