Emma Watson, known for her role in the Harry Potter movies, covers Vogue for July 2011. For being only 21, this is quite a feat. She has dazzled us with her exciting and unique choices of clothing, and her wonderful pixie cut hair. Emma also modelled for Burberry, and she looked beautiful!
Emma will continue to grow no doubt, after the final installation of the Harry Potter series. I can only expect to see her in many movies going forward.
Not only is her red carpet style flawless, her street style is equally wonderful. I have included some of my favorite street style and red carpet looks!
To read some of the Vogue July 2011 interview,
CLICK HERE
! If you don't have a subscription to Vogue, I would highly suggest picking this one up on newsstands!
Thanks for reading & enjoy! Please be sure to "like" this page on Facebook, Bloglovin' and Google Connect!
xoxo
-H
The above photos were all taken from: Vogue.com!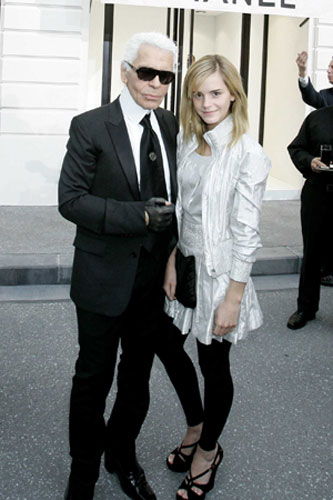 Emma poses with the wonderful Karl Lagerfeld.
Emma in a Burberry ad.